Network Cable
Product categories of Network Cable, we are specialized manufacturers from China, Network Cable, Copper Network Cable suppliers/factory, wholesale high-quality products of Interior Exterior Cable R & D and manufacturing, we have the perfect after-sales service and technical support. Look forward to your cooperation!
China Network Cable Suppliers
Category 5 (CAT 5E), Category 6 (CAT6 and CAT 6A) cables are structured cabling for computer networks such as Ethernet. Their specification cover their construction, performance characteristics and test Requirements.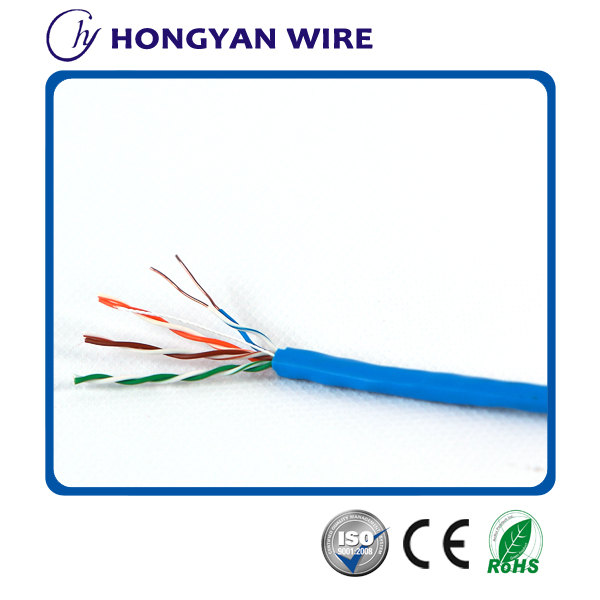 CAT 5E, CAT 6 & CAT 6A APPLICATIONS
| | |
| --- | --- |
| Cat 5E | Category 5E supports a frequency range of up to 100MHz and is designed for transmission speeds of up to 1 gigabit per second (Gigabit Ethernet). |
| Cat 6 | Category 6 supports a frequency range of up to 250MHz and is designed for transmission speeds of up to 1 gigabit per second (Gigabit Ethernet). Cat6 offer improved performance and transmission reliability, especially in connection with the 1000BaseT and 1000BaseTX protocols. |
| Cat 6A | A very high performance data cable designed for transmission speeds of up to 10GB per second. Developed specifically with the new 10GBaseT Ethernet protocol in mind. Category 6a offers 500MHz bandwidth and so is suitable for the most data-intensive applications used on metallic computer networks. |
| Cat 7 | Category 7 cables are very high performance data cable designed for transmission speeds of up to 10GB per second over 100m, and supporting frequency ranges up to 600MHz. They are backwards conmpatible with Cat 5e, Cat 6 and Cat 6a, and have individual and overall screening to meet strict crosstalk requirements. |